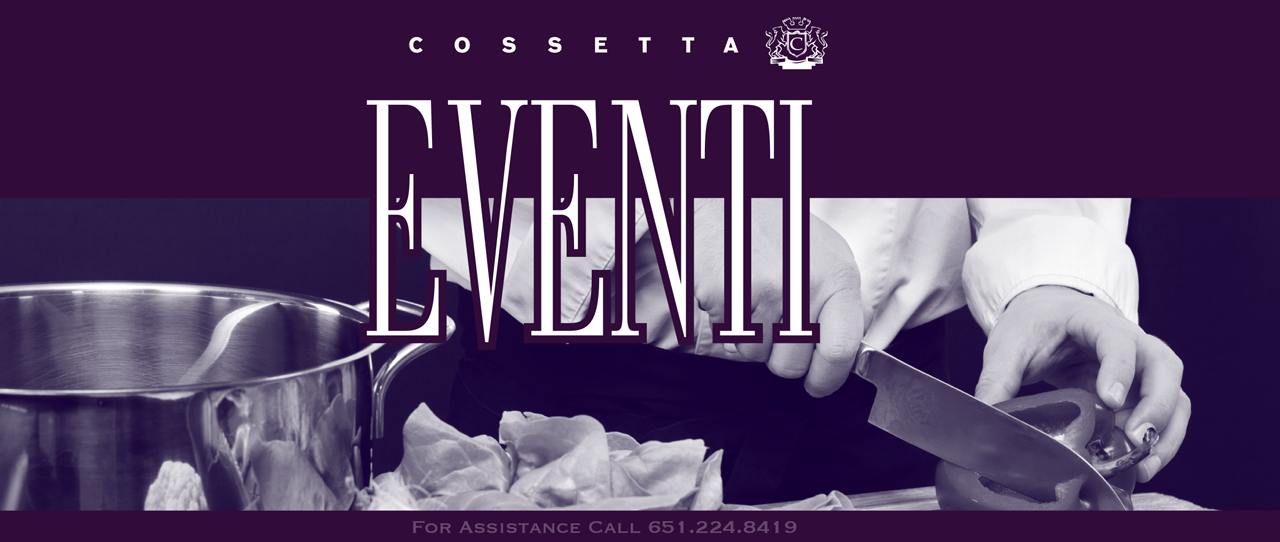 Cossetta Eventi. We Make Events Special.
EVENTI CATERING IS DESIGNED TO BRING THE BEST of Cossetta Alimentari to you and your event. Our Eventi Catering customer service staff provides service of menu planning for private gatherings of 2 to grand celebrations for as many as two thousand. As always, our philosophy is centered on great food and service to make your next event distinctive, memorable and special.

Qualita di Vita. Cibo Buono.
Good Food. The Quality of Life.